Hypnotherapy at The Barn Physiotherapy Clinic, Havant
On Thursdays Kate works from the Barn Physiotherapy Clinic in Havant. This clinic is located on the junction between Eastleigh and Southleigh Roads and has a swinging sign on the road by the driveway.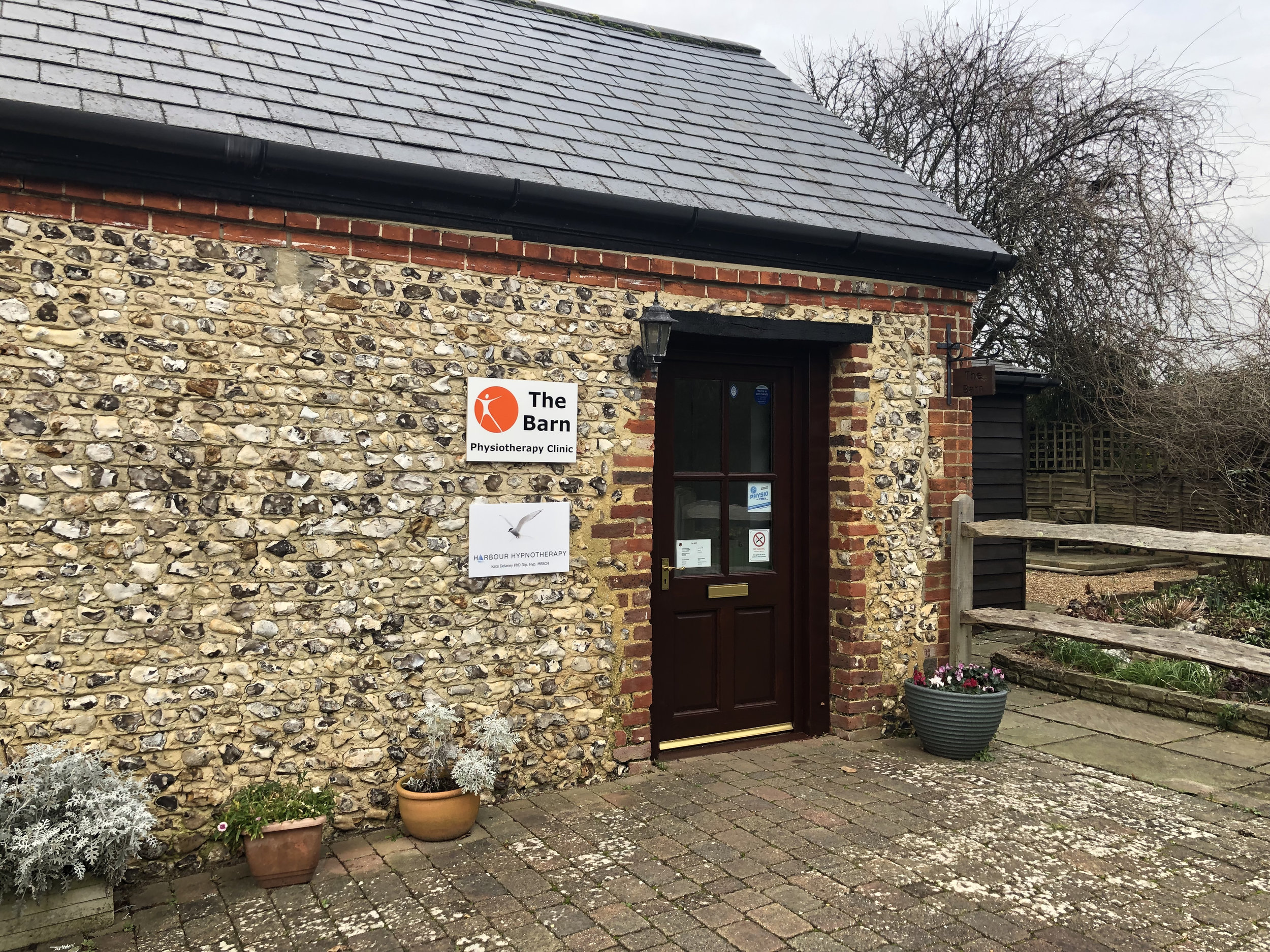 Finding the Barn Physiotherapy Clinic Havant
BY ROAD:
The barn is located to the north of Emsworth between Havant and Westbourne. From Emsworth follow Horndean Road up to the crossroads with Southleigh Road. Turn left down Southleigh Road and then take the first right turn onto Eastleigh Road. The Barn is located immediately on your left as you turn onto Eastleigh Road.
PARKING:
Parking is available at the barn.
BY RAIL:
The Barn is a 25 minute walk from Emsworth Railway Station. You may prefer to get a taxi.
Kate offers hypnotherapy for the following areas: